WooCommerce Product Variation Report/Plug-in is a complete solution for all your Variation Related reporting requirements.
For example, if you have an online cloth store selling "T-Shirt" Products and need further classification of Product sales summary by Size, Color, "T-Shirt, 40 Size, Blue Color"
Version Supported:
WordPress – 3.5 To 6.3
WooCommerce – 3.5 To 8.0
PHP Version – 8.2.8
Language Supported (English)
Plugin can also support other languages, contact our Support Team
Plug-in does not supports Multi-Currency.
Last Updated Date – August 10, 2023
Product Variation Report Summary
This report will show variation sales summary having Product ID, Product SKU, Product Name, Sales Quantity, Current Stock and Amount along with Variations used and purchased columns.

You can filter reports by Date, Category, Products, Status, Variation, Customer, Product SKU and Postcode/Zip code.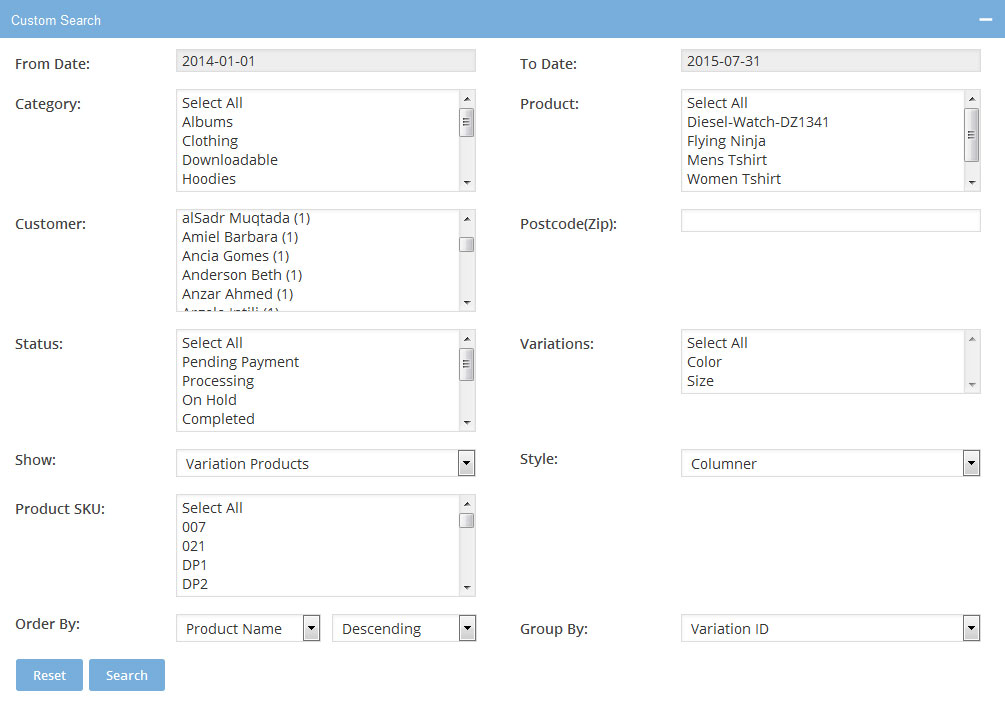 You can also see Top Selling Products by sorting this Amount wise. You can sort by Product Name, Product ID and Variation ID.

You can further filter this report by Variation attributes as well. For example you can filter data by specific variation attribute i.e. search data/records having "Color: Red" and "Size: Large".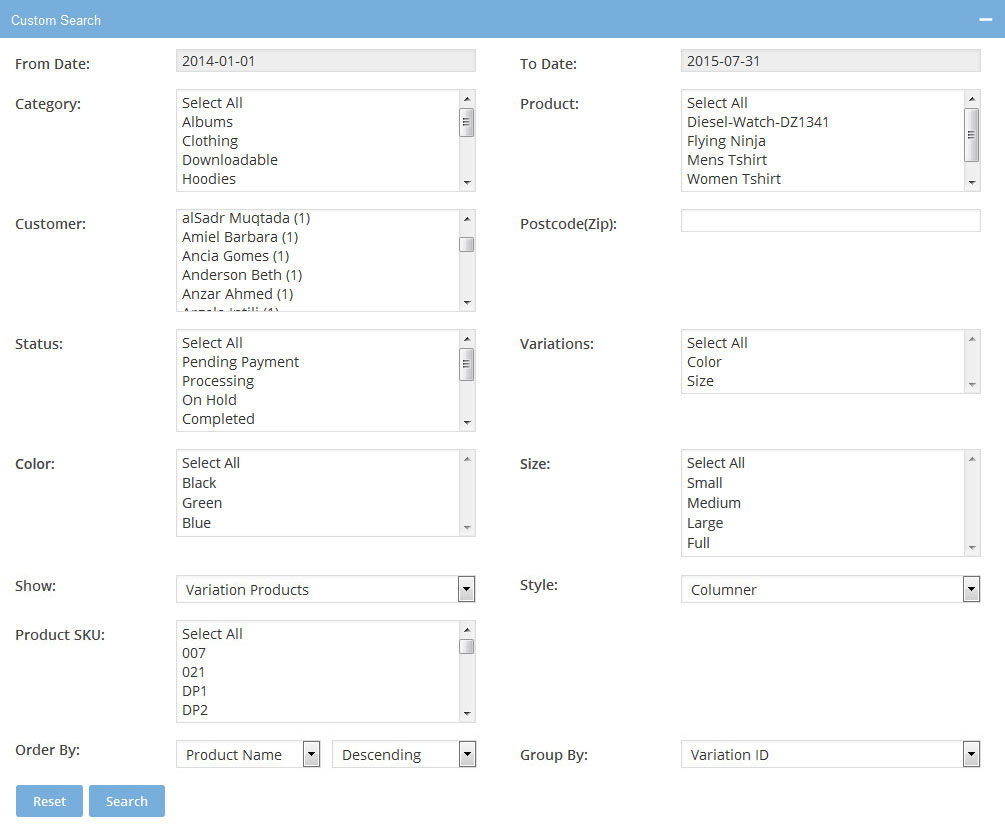 Order Details
You can see variation details in order details page as well in separate columns with variation name.
Add-on allows you to export data to Excel and CSV. You can also generate online PDF and PRINT report as well.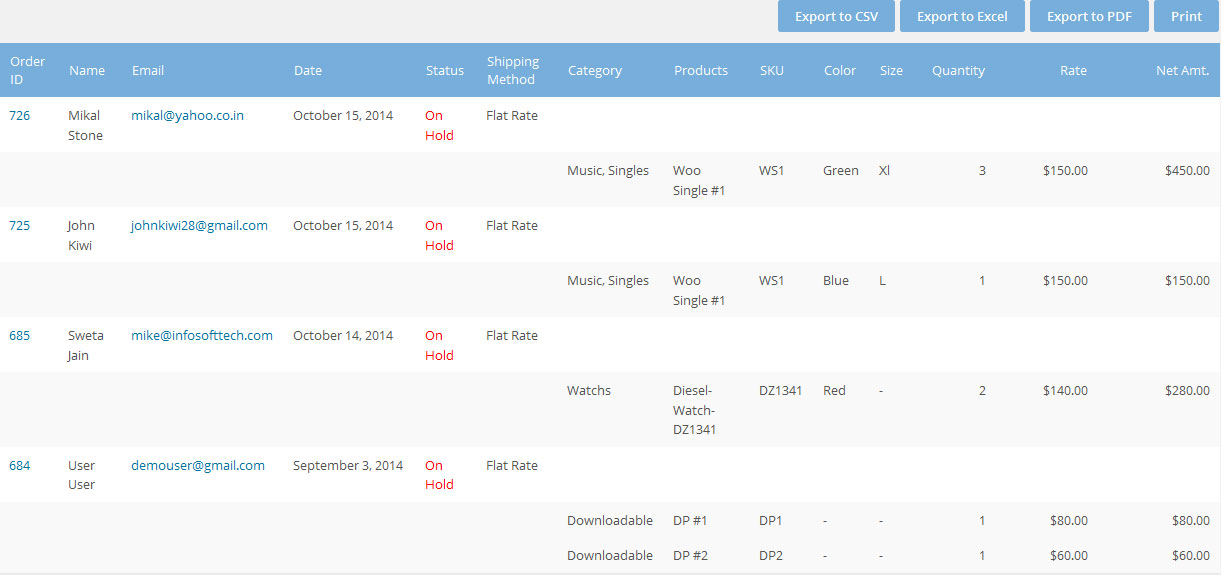 Additionally we also have product variation summary by month.