WooCommerce Smart Delivery Manager Plug-in will help you manage all your day to day Delivery related reporting requirements, show Date wise Order Delivery Summaries; shows total no. of orders, order value on Dashboard.

By clicking on Date link will further show you Order level details for given delivery date.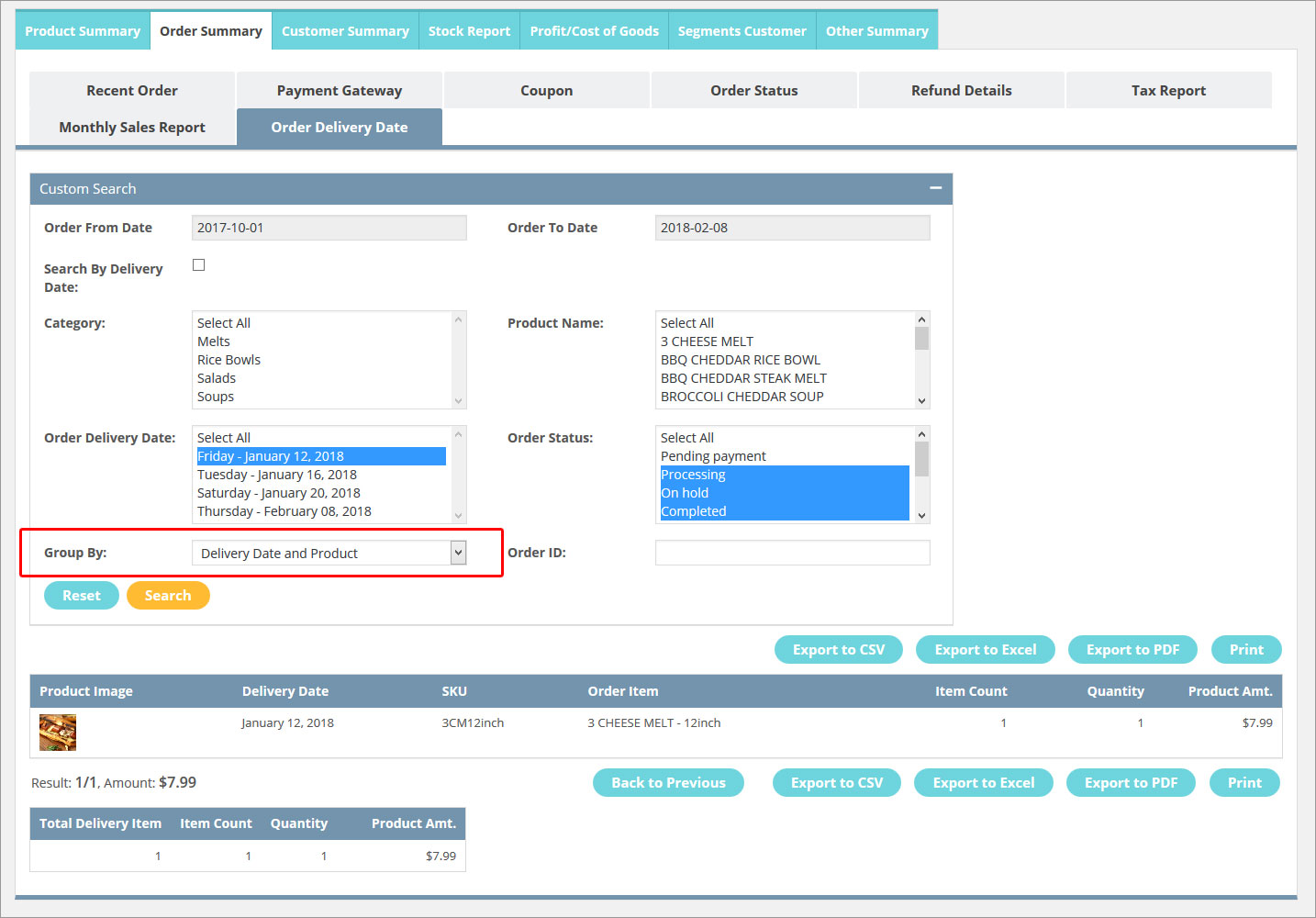 This report can be further filtered by Order Date, Order Delivery date, Company, Product, Order Status and Group by with Products, Order, Shipping City, Shipping City and Product, Shipping Pin code, Shipping Pin code and Products.
Reports can be exported to CSV, Excel, PDF and Print along with Billing and Shipping details.
Shipping City and Product wise Delivery Report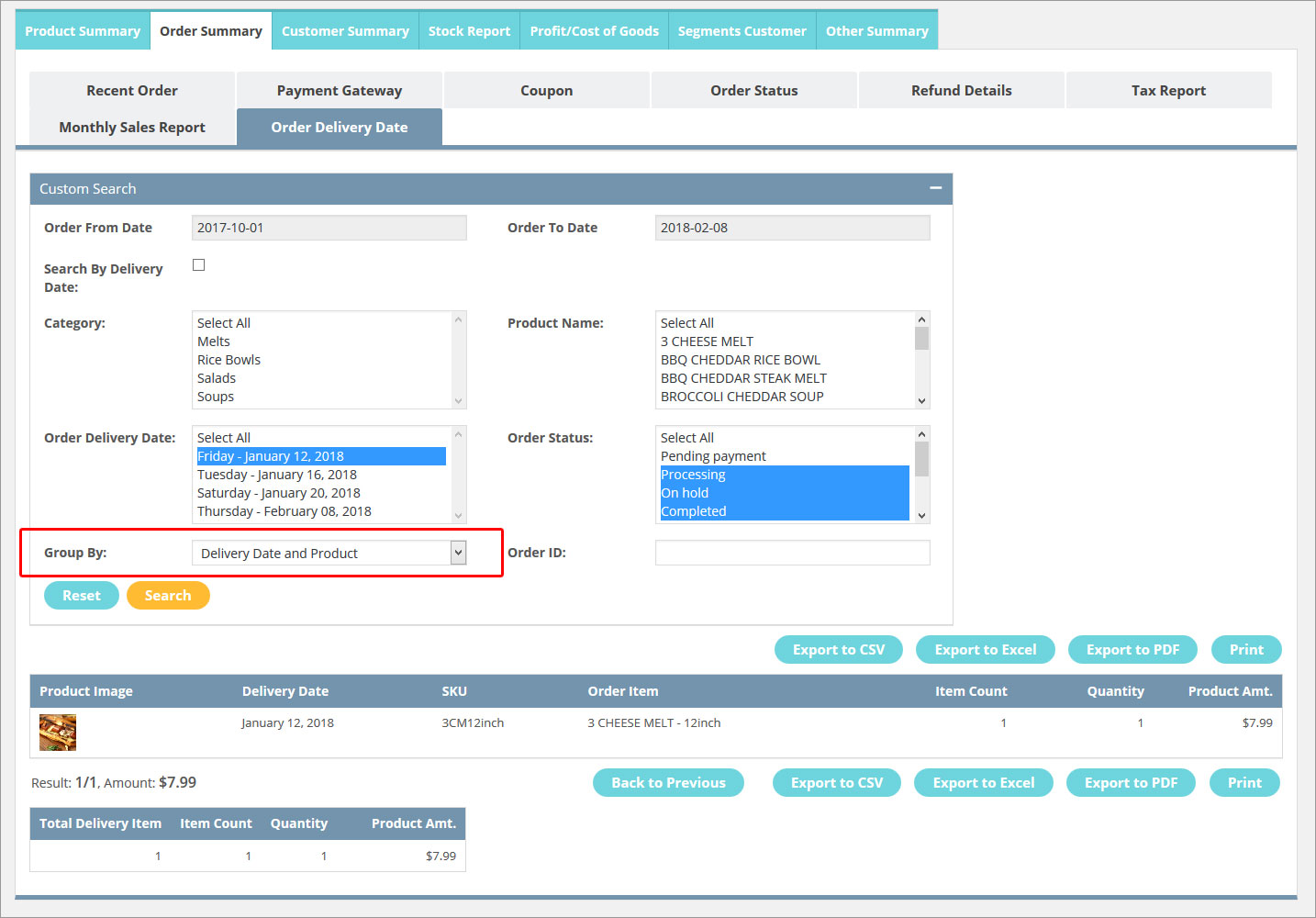 Shipping Pincode and Product wise Delivery Report

Delivery Wise Order detail Report