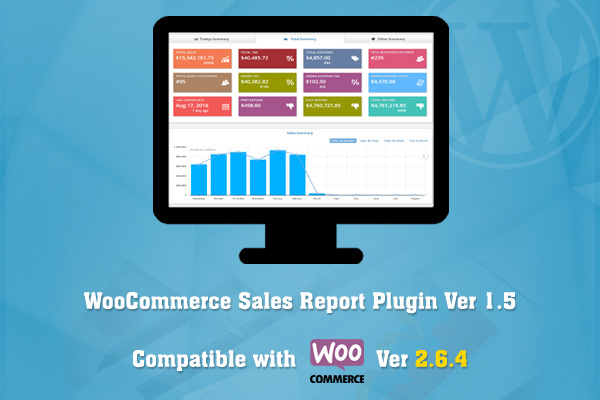 Let's see what's new in WooCommerce 2.6.4
Woocommerce is one of the most popular ecommerce plugin of WordPress. WooCommerce is very flexible and easy to use open source ecommerce platform. Recently, WooCommerce has officially announced its new release version 2.6.4
Our reporting plug-ins is compatible with WooCommerce latest version respectively. Release WooCommerce Premgold Report Plug-in Version 1.5.
Key Changes:
New: Compatibility with WordPress 4.6 and WooCommerce 2.6.4
New: On Dashboard we have added bifurcation of Total Refund as Part Refund and Full Refund of till date.
New: Added Order By field in all reports on All Details page.
New: Added Refund Summary report where admin will be able to track partial as well as full refund made along with Order Total after deducting refund from Total.
New: Refund report will work on date when refund was issued. This will also work on Order Date.
New: UI improvisation
New: Export functionality to graph
New: Edit graph before export
Fix: Fixed empty column issue on Detail and All Details page.
Fix: Some other Bug fixes.
Click here to renew your license if expired to continue receive updates and support.

If you have any difficulties in our reporting plugin during this update, feel free to contact us or send mail to support@infosofttech.com. We welcome your valuable suggestion to make it more steady and secure.