Dispatch Module:
Admin can start the dispatch (Order Shipping) by clicking on "Dispatch" button. The respective order will be open in dispatch module.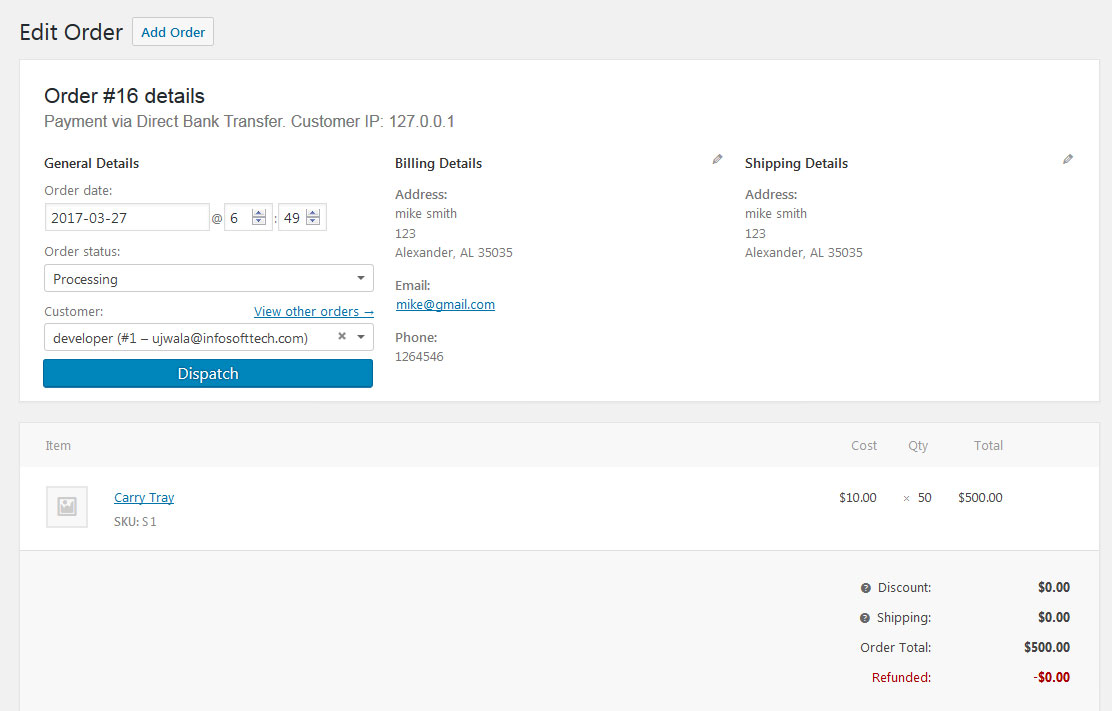 From this dispatch entry user can make full and partial dispatch of products also user can select the location as per needed for product dispatch. The respective dispatch email will get sent to the customer after dispatch is ready.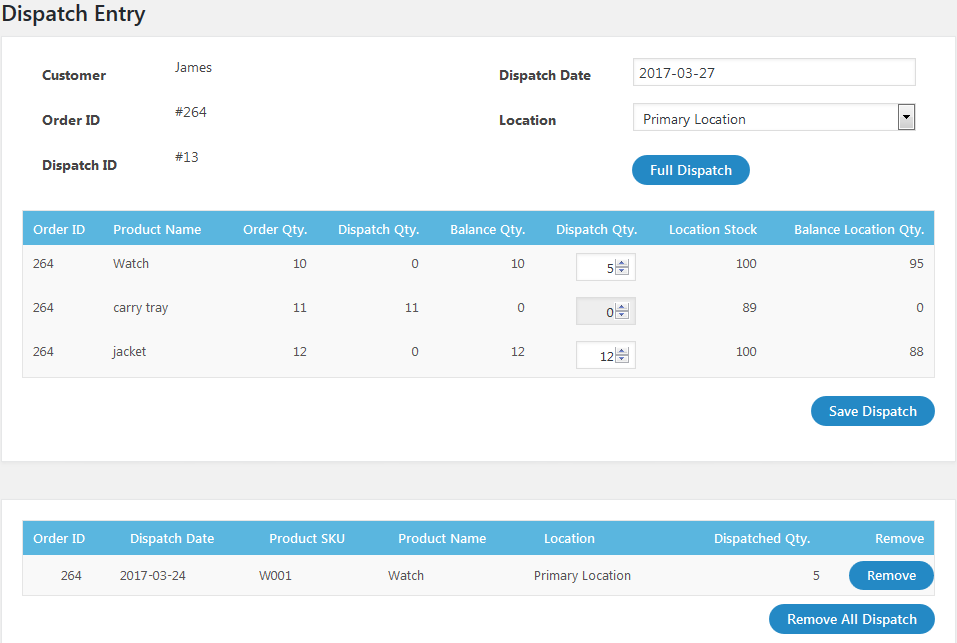 Report based on Dispatch Module:
Pending dispatch report:
This report will give you list of pending dispatch entries having Supplier name, product name, PO qty, received qty, balance qty, stock due date and days. This helps users to know the dispatched qty of the product.
This report helps user to know how much qty is get dispatched from orders. Columns contains Order date, Order No, Customer Name, Product Name, Order Status, Order Qty, Dispatch Qty, Balance Dispatch Qty.



Multi Location Stock Transfer
This module allows a user to transfer products stock from one location to another.
For example: Location 1 has 100 Stock Qty of product 1 and Location 2 has 10 Stock Qty. Admin needs to transfer 40 stock to Location 2. In this case, admin will make a stock transfer, it will transfer the stock qty.
Location Stock Report:
This report will be showing locations where store admin has stored their stock with respective of SKU, Product Name, Locations and their stock and Total balance qty.