We have developed an Add-On for our WooCommerce Inventory Management Plugin which has following key features/functionalities –
Purchase Order
Vendor Details
Purchase Order, Option to generate PO PDF, Send PO by Email, Previous Price for Lookup
Goods Receipt (GRN) Entry, Purchase Invoice
Pending PO Report, Product wise Pending PO, Vendor wise Pending PO
Dispatch Module, Send Email to Customer for Dispatch details
Pending Dispatch Report
Multi Location Stock handling
Stock Adjustments Entry
Stock Transfer Entry (Inter location stock transfer)
Stock Report (Back dated stock position report)
Stock Ledger
Stock Planner
Stock Valuation
Version Supported:
WordPress – 3.0 To 4.8
WooCommerce – 2.1.10 To 3.1.1
Purchase Order System
This helps you to manage your Purchase Order System, PO generation, Send PO to Vendor by Email, Pending PO Report and Enhanced Stock Report to help better stock reporting with details of pending PO Qty.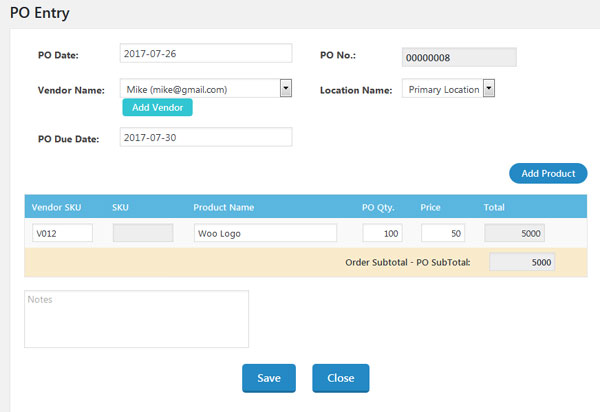 After adding PO entry user needs to click on "Received".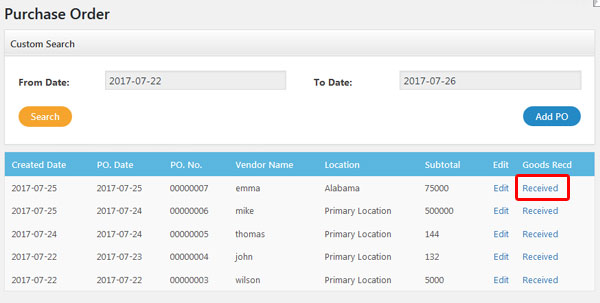 Next user will make Purchase Good Received Entry to receive actual stock.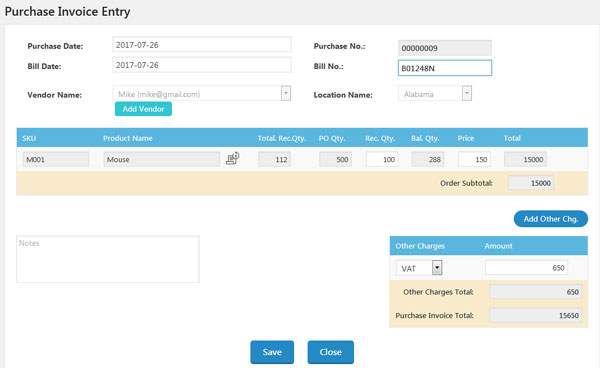 Pending PO Report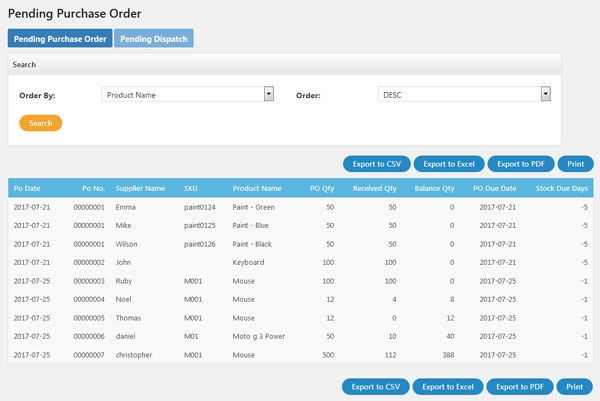 Dispatch Module
User can dispatch stock from multiple location by clicking on "Dispatch" button from WooCommerce Order page.
Note: Your order has to be in Processing or Completed status for Dispatch.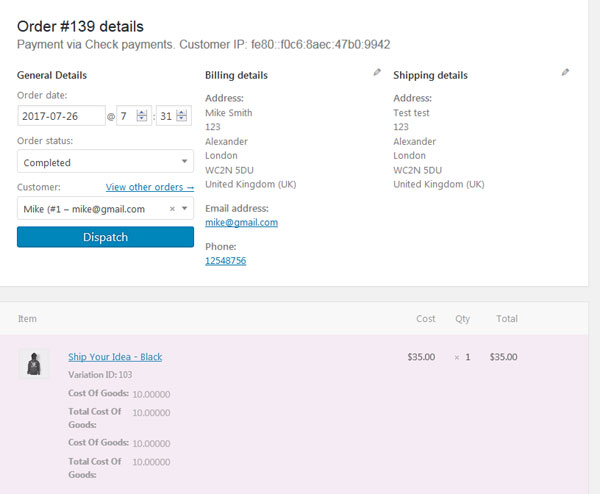 Dispatch Entry Module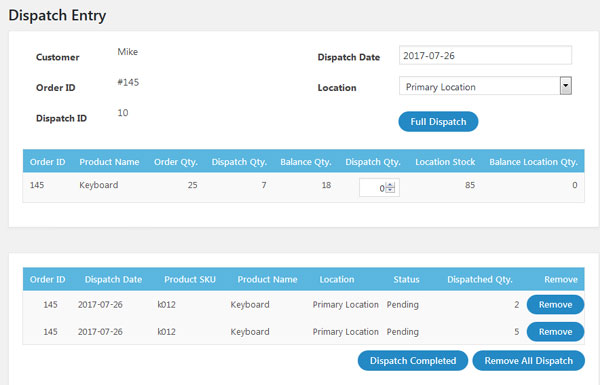 Enhanced stock report
Enhanced stock report helps user to balance products qty. This report gives you exact stock qty, committed qty, pending PO qty, Net qty, Balance stock qty respective of products. Report can be exported to CSV, Excel, PDF, and Print.